The following pictures were taken at the Armed Forces Open House. (click on each picture to enlarge it).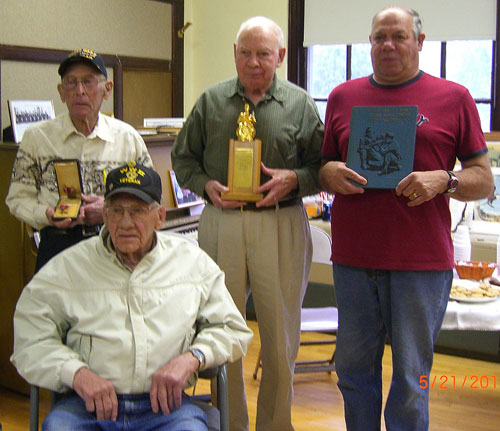 Back row: Don Baker (WWII), Bernard Markham (Korean Conflict), and Gary Kautz (served in Germany during the Viet Nam War); front row: Ed Murray (WWII).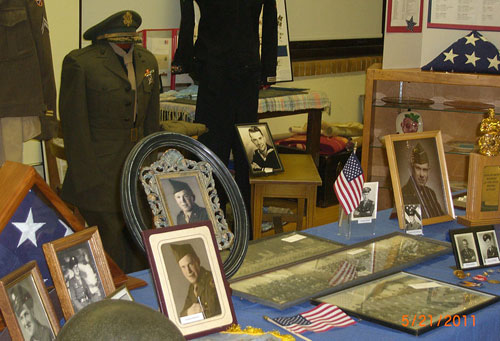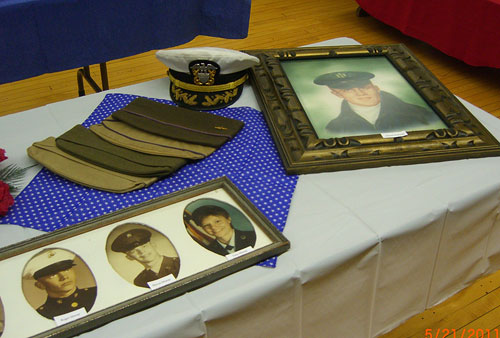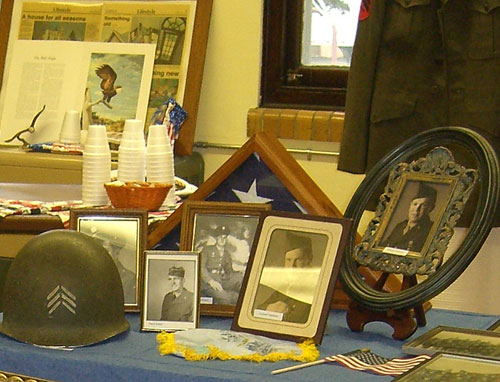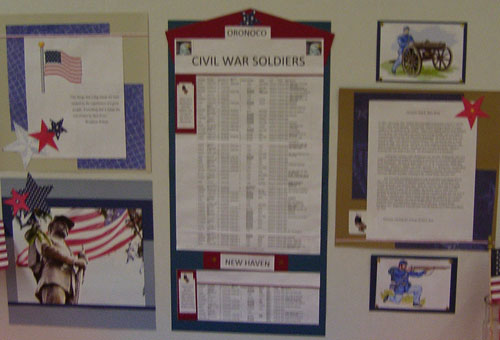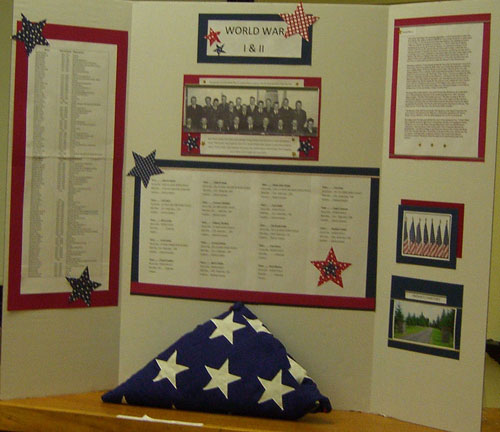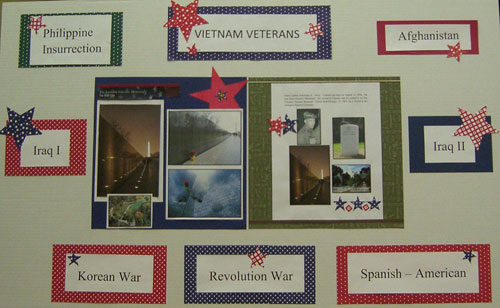 The Oronoco Area History Center is a place where history can be kept and made available to the public. New members are always welcome. Other ways to support the Center are to offer your services to help, donate historical items, and give financial support. Oronoco and the surrounding area has a rich and interesting history. There is no other place in Olmsted County where Oronoco history can be saved and displayed.
Thank you to all who have contributed or helped the Center already. Also, thank you for visiting this site!