July 2011
Monthly Archive
Posted by admin on 30 Jul 2011 | Tagged as: Oronoco Stories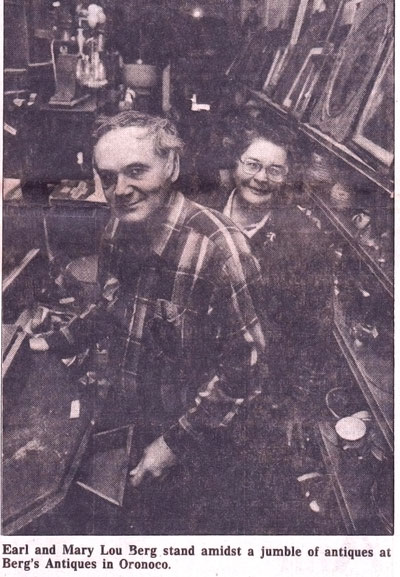 History of Oronoco Downtown Gold Rush
(from Interview with Mary Lou Berg in 2011;
Photo above from 1986 Rochester Post Bulletin)
Earl and Mary Lou Berg started selling live bait and tackle from their Oronoco garage in 1961. Two years later they bought the big brick building next to the bridge in uptown Oronoco and moved their bait business there. They added groceries, picnic supplies, and beer for tourists and fishermen.
The store was open from 6:00 a.m. to 9:00 p.m. They lived for two years in the back of the store in a partitioned-off area.
The brick building had been empty. It had belonged to the Ondler family and was a grocery and general store. It was still open in 1959, but was empty when the Bergs bought it in 1963.
Posted by admin on 17 Jul 2011 | Tagged as: General
The following pictures were taken at the Armed Forces Open House. (click on each picture to enlarge it).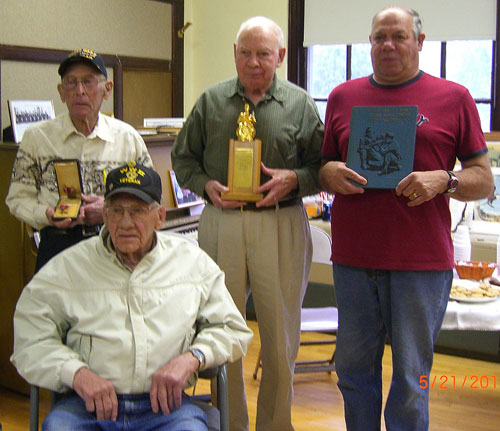 Back row: Don Baker (WWII), Bernard Markham (Korean Conflict), and Gary Kautz (served in Germany during the Viet Nam War); front row: Ed Murray (WWII).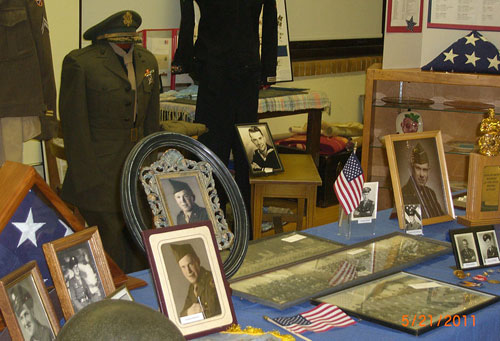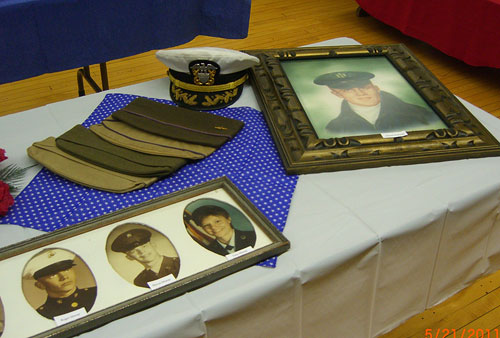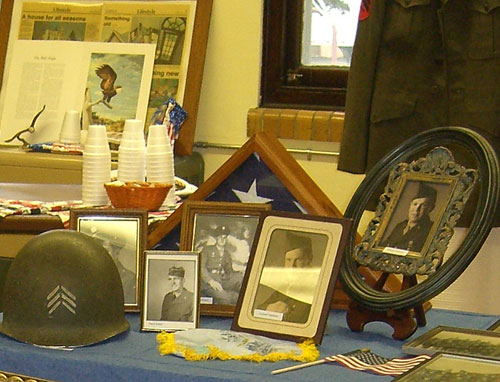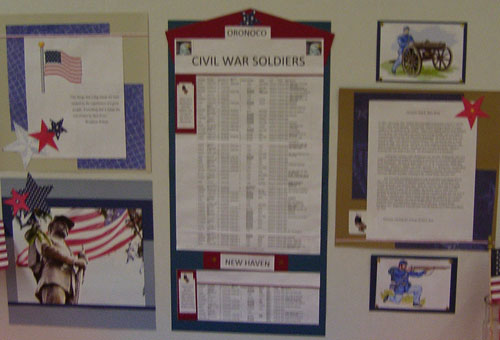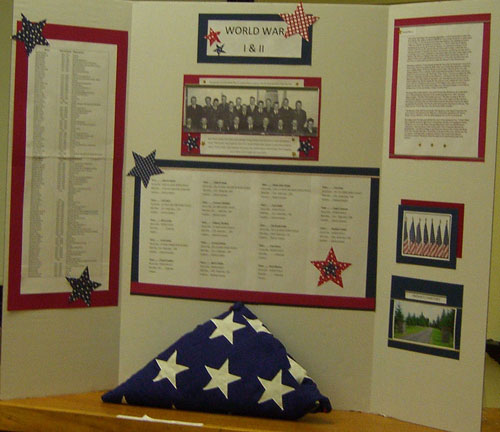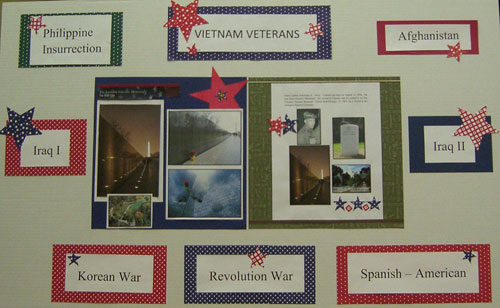 The Oronoco Area History Center is a place where history can be kept and made available to the public. New members are always welcome. Other ways to support the Center are to offer your services to help, donate historical items, and give financial support. Oronoco and the surrounding area has a rich and interesting history. There is no other place in Olmsted County where Oronoco history can be saved and displayed.
Thank you to all who have contributed or helped the Center already. Also, thank you for visiting this site!