April 2011
Monthly Archive
Posted by admin on 30 Apr 2011 | Tagged as: General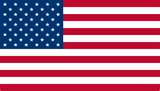 Remember Pearl Harbor!
December 7, 1941
The History Center received a folder containing three original poems written by Robert S. Rawson in 1943.
One of the poems is shown below:
I saw a child, a cute little chap
Playing in a box of sand.
His head was bare and most of his back,
And his body and face were tanned.
His body was building for manhood's work,
There in the warm sunshine,
And I thought as I watched his childish play,
That he might have been your boy—or mine.
I saw a boy out in the road,
Playing "Cowboy" and bold "Pirate."
And I wondered what he'd grow up to be,
When he reached manhood's estate.
Maybe a president, doctor, or farmer,
A musician or singer so fine,
He maybe nothing but just a bum,
And he might have been your boy—or mine.
I saw a youth roaming the streets,
Wondering what to do.
Should he take the right way or the left,
To himself, be false or true?
I saw him again in uniform,
Trying to keep in line,
His country had called and he answered that call,
And he might have been your boy—or mine.
There are millions of boys, yes, we call them boys,
Though they're every inch of them man.
Out on the ocean and in the field,
Doing the best they can.
Fighting and dying for you and me,
These boys of ours so fine,
So let's do our share and never complain,
For the sake of your boys–and mine.
Original Poem by Robert S. Rawson of Oronoco, Minnesota
Published August 1, 1943